Indalecia Rohita Ziritt
Senior Trainer - National Leader

Osho Sannyasin, Senior Trainer of Transformational Breath®, National Leader of TBF for Italy, Director and Co-Founder of Transformational Breath® Italy. Her deep experience in working with Breath has led her soul to go deep into the mystery of the Spirit of the Breath. Following her continuous journey (Chinese Medicine, Shiatsu & Tuina Practitioner, Sound & Voice Healer, Osho Meditations (Dynamic and Static), Osho Pulsation (Reich's work: freeing emotional feelings), Spiritual Purification, Shamanism, Akashic Records and others) has found her passion and mission in supporting others in their unique healing process, teaching and facilitating conscious breathing in Transformational Breath@ (Personal and Professional Training), incorporating her professional and intuitive skills in a space of unconditional love.
Indalecia Rohita leads Transformational Breath® training in Italy, France, Belgium and Spain. Since 2000, she started taking part in the Global Inspiration Conference, held every year by the IBF (International Breathwork Foundation) in a different country, and from 2002 to 2016 she represented this organization as National Coordinator for Italy and since July 2016 she is an Ambassador (www.ibfnetwork.com). IBF is a worldwide foundation that connects the different techniques and modalities, represented by more than 25 countries, and with the purpose to promote and spread the practice and theory of Conscious Breathing for conscious expansion and global transformation.
Alessandra Martinelli
Senior Trainer

I was born in Carpi (MO) on 29-05-1973. I obtained a degree in Architecture in 1999 in Venice and I got to know the breath in 2009, the year in which I followed my personal journey with Judith Kravitz, participating in the first three levels. The month after these levels, I had a deep transformation of my way of being, which allowed me a wish I'd had for years to come true; having a baby which was my Intention during a breathing session. This was a confirmation for me of how powerful the breath is. In 2010 and 2011, again with Judith Kravitz, I followed the Professional path participating in Levels IV°A and IV°B, then certifying with Indalecia Rohita Ziritt in May 2012. In 2013, I became Indalecia Ziritt's assistant and in August 2013, I attended the 5th Level of TB. In December 2013, together with Indalecia, I formed an association in Italy, the "Transformational Breath® Italia Asd". In 2015, I became certified as a Trainer and now I organize courses in Carpi (MO) to spread this wonderful and powerful breathing technique of which I fell in love with, and with which creates a great awakening of the souls. I continue to facilitate courses and to be in constant growth in this magical journey deep inside myself, for a greater awareness.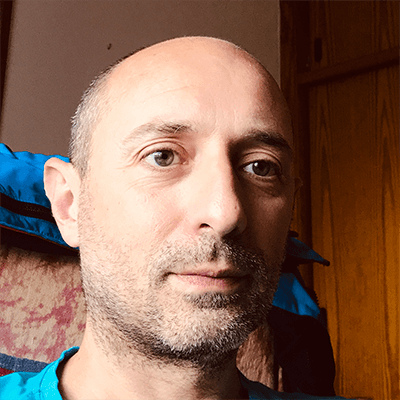 Federico Lupica
Group Leader

Born in Lecco on 03/05/1975. He graduated in Telecommunications Engineering at the Politecnico of Milan. He then became a freelancer in programming and graphic design while pursuing personal scientific studies in physics and a deep research on the Chinese martial art of Tai Chi Chuan and Taoism. In the last months of 2012 came "the end of the world", a turning point following the encounter with Transformational Breath® and the self-knowledge system Human Design System. These two experiences integrate perfectly in his journey to discover the body, mind and emotions from a scientific, social and mystical point of view. He is currently a Certified Facilitator and Group Leader of TBr as well as a Certified Human Design Analyst.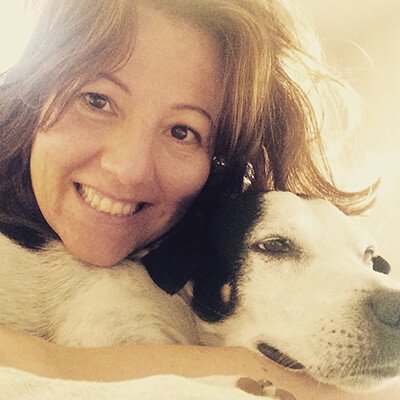 Benedetta Martinelli
Group Leader

My name is Benedetta Martinelli, I am an Eubiotic beautician, who respects, listens, highlights, supports and intervenes in a natural way to get the best version of both the body and the emotion and spirit of an individual. I had to work introspectively on myself and only in this way I can help others now. I began my journey with a two-year course at the Accademia di Luce school where I learned core energetic techniques and Amerindian rituals for psychophysical, emotional and spiritual integration. After this journey I embarked on, I got to know the TB(R) breath and my life changed. I have a new way of interpreting life and living more peacefully, I am a certified facilitator and co-trainer, I am so happy to have known this technique and I use it every day for my greater awareness and personal growth.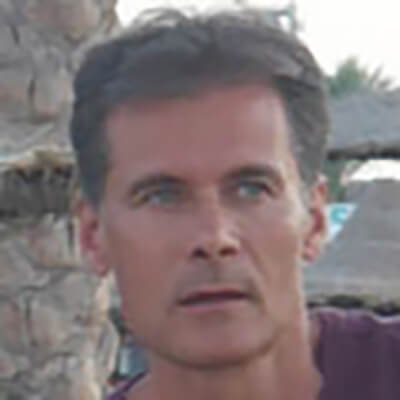 Edoardo Giavardi
Group Leader

Before starting with Transformational Breath, I had a life made up only of material satisfactions, a consultant and a manager of various companies, dedicated to working for very specific goals; all my energy was used only to demonstrate my value, to make my value be felt around me and to show that I was there; everything was directed towards others. However, this only consumed me; the malaise in my body had taken on worrying dimensions, where no "normal" treatment seemed to work. In 2009, I was introduced to Transformational Breath. After an individual session, I immediately understood that it was for me. Freeing myself from the obstacles of my mind, I devoted myself totally to the Transformational Breath process, finally letting in a new way of "seeing" and "feeling" life. After "living" the TB levels several times, I realized how before I was living a superficial existence linked to survival, totally disconnected from my deepest and truest part. I feel that that was the moment in which I felt reborn to a new life. With Transformational Breath I understood who I am and it was fundamental for my growth experience, which still continues. I reconnected to my body, to my feelings, releasing emotions that had always been repressed, due to the conditioning to which I had been heavily accustomed, under the pretext of taking charge of everything and everyone, for the greater good. My mind finally freed itself from the usual and continuous torments and I allowed myself to live this ongoing experience. Everything has a different flavor even in our daily lives that challenges us, but now, it is my spirit to lead my life. I chose to become a facilitator first, and starting my journey as a trainer now, with the intent to improve myself and spread Transformational Breath, as much as possible, because we are not alone to face the world, we have a traveling companion that is always with us, whose power and effect on everyone is very clear to me..."the breath".
Alba Cristiano
Group Leader

She resides in Switzerland and has been committed to her personal and Spiritual growth for 15 years. In the professional training of breath she has found a fulfilling and complete method of self-healing on all levels of Being and expansion of the Spirit. The exchanges she has had with many Masters from all over the world allowed her to have a great possibility of holistic vision, life and human relationships. She has many disciplines of training, but the most important remains Transformational Breath® and Judith Kravitz, Master and model of reference. She is currently engaged in promoting the breathing technique that she represents in Europe, with proposals for individual sessions, seminars and group work for personal and spiritual growth of the being. Associated as a Holistic Operator with CONACREIS Professional Aesthetician, she promotes holistic wellness mainly through breathing, which is also a promoter of an inner beauty and a set of factors that direct to a long term potential of youth.
Massimo Bucher
Group Leader

I work as a physiotherapist and combine orthopaedic manual therapy with clinical Pilates and fascial and visceral therapies. At the age of 19, I was attracted to Indian spirituality and began practicing yoga and meditation. After some years, I realized that the emotional aspect, the freedom of movement and dance were missing. I started to work with Rebirthing, Vivation, Bioenergetics and became an Osho Sannyasin. Then, more or less twenty years ago I met Sauro Tronconi with whom I discovered the path of presence and awareness, and I began to teach meditation and Bioenergetics. I find Transformational Breath® one of the most complete and harmonious methods to open the breath pattern, transform our emotional blockages, harmonize mind-body-emotion and wake up in the present.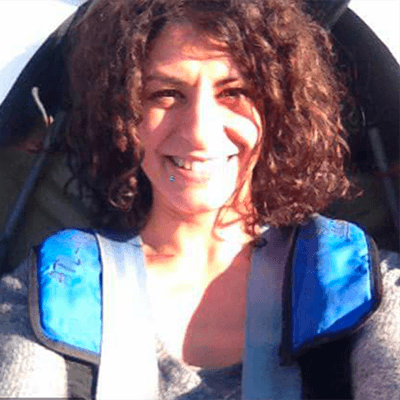 Vera Luciano
Group Leader

I was born in Mondovì on 15/11/1982. After studying Socio-Psycho-Pedagogy, I graduated in Veterinary Medicine in Turin and then I specialized in dermatology of small animals and today, I work in the outskirts of Turin. I met conscious breathing in 2012 by reading a book. I never thought I would have to learn to breathe, as I had always done it every day. Then, after the first session, I understood how such a simple and affordable tool could be so powerful if it is used in the right way. I started the personal levels (I, II, III) and continued attending the professional levels (IV A, IV B) and soon also level V. This journey has been magical not only for me, but also for the people I have worked with. I am honoured to have joined the TBr family as a facilitator, a serious and referenced school present in almost all the world. My mission is to expand this technique first of all in Turin, my city and not only... everywhere! I know that this is the beginning of a new journey and I am deeply grateful for that. Life is a journey and breath is a fundamental tool to live with full awareness.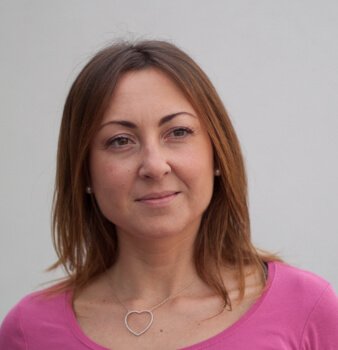 My path to awareness was born about 10 years ago from a physical problem that led me to seek alternative methods to traditional medical care, leading me to a strong awareness of my body and my emotions. I studied Thai Massage techniques (Nuad Boran), Hawaiian Massage (Lomi-Lomi Nui), Reiki, and in 2012 I approached the world of breath, through Rebirthing and then Transformational Breath®. In addition to strengthening the work on the body and emotions, Transformational Breath® brings to light my spiritual side, bringing out my truth and confidence in expressing it. I am joyful and grateful for this path and I offer individual Transformational Breath® sessions, integrating them with Pythagorean Numerology readings, for a greater and fuller self-knowledge.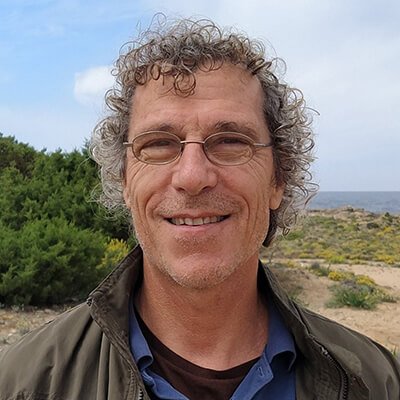 Francesco Cesabianchi
Facilitator

I was born in Milan on January 31, 1960. I am a certified facilitator of Transformational Breath®, a technique I fell in love with for its depth and powerful results. Since I was young I have been interested in alternative therapies, training in Shiatsu for three years. Soon after, I met a Chinese Tai Chi master, a discipline I have been practicing every day for more than twenty years. In the last ten years I have continued in my personal growth process: training in Personal Coaching, Body Coaching, Neuro Linguistic Programming (NLP), Taoist Abdominal Massage (Chi Nei Tsang). I am currently studying the second year of a training called Integrative Body Therapy. Transformational Breath® brings together all the teachings I have received throughout my life, which makes it easier and more natural for me to guide and support my clients in a session. I I currently live in Mallorca and I dedicate myself to giving individual sessions (now also Online) and I periodically organize a seminar led by Indalecia Rohita Ziritt.
Michèle Anne Barocchi
Group Leader

She defines her experience as a long journey, that through different disciplines and techniques, has led her to work with the human body and its ability to heal itself. The journey began with a doctorate in Infectious Diseases and Immunology from the University of California at Berkeley where she began a regular practice of Ashtanga Vinyasa Yoga at a small studio in San Francisco. In 2003 she decided to enroll in a yoga teacher training course. She trained as an Ashtanga Vinyasa Yoga facilitator with Larry Schultz in San Francisco and was introduced to the It's Yoga community. In 2004 she opened It's Yoga Firenze. Soon the school became a reference and community point, local and international, for which she held the role of European Advisor and Ambassador, supporting and coordinating the European branches affiliated with It's Yoga. In August 2015 Michèle experienced on her own skin the importance of the teachings learned, especially the power of breath. Involved in a near fatal car accident, she uses her breath to stay conscious and survive until help arrived. The accident resulted in the amputation of her left leg and left her bedridden for 8 months, giving her a chance to explore non-physical forms of connection and healing. She began chanting mantras, trained at the Krishnamacharya Yoga and Healing Foundation with Menaka Desikachar - Krishnamacharya's first female student - and became a certified Vedic Chanting teacher. A year after the accident she met Transformational Breath®, a technique that supports her in a profound way in her journey to regain her personal power and helps her to let go of a toxic relationship and any residual victimhood. Once again the breath saved her life. She soon completed professional training as a Transformational Breath® Facilitator and studied healing techniques of the Amazonian tribes, such as the Andean Paqo - Despacho rituals - of the Peruvian sacred mountains tradition. Her mission as a facilitator of these practices is to support others in learning the means necessary for healing, so that each individual can become independent in their own transformational journey.
Carla De Oliveira
Facilitatrice

I was born and raised in Brazil but have lived most of my life in Europe and currently live and work mainly in Rome. I trained and worked as an Interior Design in Rome and London. After a few years in the design field, I found myself in a group breathing session and everything changed. In that group session, after a few minutes of breathing, I released a lifetime of old and heavy negative emotions and energies that were holding me back.
From that moment on, I understood the power of the breath and how it can change our lives and how much I wanted to bring it to everyone's attention. The Breath allowed me to be centered in the truth and peace of my being and to release what no longer served me. After this wonderful initial discovery, I embarked on a journey of learning and am currently working with a number of techniques I have learned over the past few years. I am working with Transformational Breath, Orgasmic Therapy for women, Access Bars®, Coaching and NLP. Transformational Breath is by far my favorite therapy, the benefits that breathing techniques bring are the most essential thing every human being should have access to. My greatest joy is being a conduit for personal transformation and I am deeply honored to be working with you. Contact us if you are ready for some deep personal changes! Languages spoken: English, Portuguese and Italian.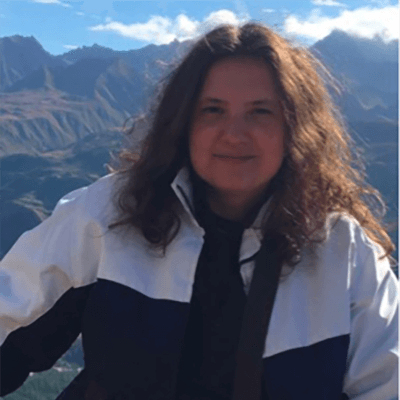 Daniela Conti
Facilitator

I learned about the breath by accident in 2013 while taking my dog to the vet. I attended a presentation night. When I got home, I looked into my eyes and what I saw I did not like. I was angry and the anger, over time, had become an uncontrolled wrath. I experienced it daily at work, a job that allows me to meet many people every day. With Transformational Breath a wonderful journey of deep and authentic awareness of myself began. I can only be immensely grateful for it. I repeated the three personal levels several times because I wanted to know myself more and more. Then I decided to go on and I started the professional path as a facilitator thanks to which I received wonderful gifts within myself.
Udara Sawako Miyamoto
Facilitator

She works in Italy and Japan. Facilitator of Transformational Breath®️ and Love Coach. My coaching modality is body-centered, and I am a facilitator of Meditation in which I include connection for Living in Communion. In my work, I offer hands-on sessions where functional and harmonious communication is created through meditative dialogue, body exercises and integrated with the sensitivity and intelligence of the Heart. The fusion of Breath and Meditation is a great feature to work on the unconscious. Through individual sessions, this work integrates perfectly in different realities: support for the creation of a vision, release of emotions, development of skills and self-actualization. Mostly I have worked with Managers, Musicians and Artists.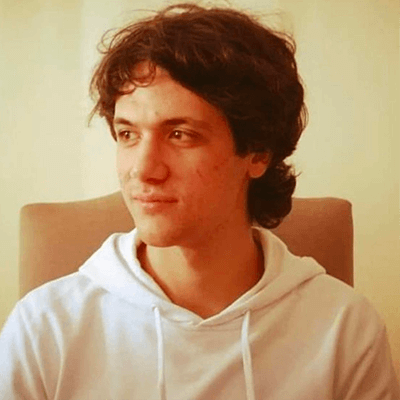 Gennaro Cozzolino
Facilitator

Hello! I am Gennaro Cozzolino although many people call me Genni. I was born in Vico Equense on 20/06/1996 and when I was 14 years old my father asked me a question: "Would you like to take part in a Breathing Seminar as a gift for your promotion to middle school?" before he finished speaking my answer was a big yes. I didn't want to know anything about what it was or what it was going to be, I just needed to know that a yes was being born inside of me and that I needed to follow it. So I followed it and I got here. I didn't start immediately with Transformational Breath but with Max Damioli's Skills School, and then I joined Transformational Breath. Breath is "The constant" in my life. Wherever I go, I carry my Breath with me. In the meantime I have studied Naturopathy at the IESO Academy and many other disciplines in the holistic and spiritual sector, while I am currently attending a university course called "international cooperation for development and peace" at the Sapienza University in Rome. My intent is to unite Inner Growth and politics in order to affirm Inner Growth as an inalienable right of the Human Being. I practice Breathwork on myself and on other people and it is one of the greatest gifts I have. I am currently deepening Breathwork through personal experiences and experiments; I love practicing it for myself and facilitating other people, especially those who really want to, in rediscovering their personal power through the Breath. If you are reading this far, wherever you are, I invite you to experience a Breath Session with a Facilitator that you feel resonates with you or at least in general deepen your understanding of the Breath. It is an unexplored and resourceful territory and what you are looking for is really under the tip of your nose! The Breath. A piece of advice then? Breathe. If you want to know more, feel free to reach me.